Family Run Funeral Services In Kent & Medway
Our main aim is to maintain a professional, sympathetic and warm approach in a time of need. Every funeral is personal to each individual.
Devoted to families...not profits
Large corporate firms answer to shareholders… we answer only to you. Within our company there is no pressure from head office to increase profits. We know that our business will thrive because we serve you well.
A funeral is a very personal occasion and many people
have particular wishes. If the plan below does not suit
your requirements then please let us know and we will
prepare a personalised plan for you, to include the
specific services you require.
If someone has passed away and you need immediate assistance please contact T. Allen Funeral Service to speak to a member of our friendly staff, we are here to help and support you.
T. Allen Funeral Service is a member of
The National Association of Funeral Directors (NAFD)
Deprecated
: _register_controls is
deprecated
since version 3.1.0! Use Elementor\Controls_Stack::register_controls() instead. in
/var/www/vhosts/allentfuneralservice.co.uk/httpdocs/wp-includes/functions.php
on line
5323
Download NAFD Guide
This is a practical guide of what to do when someone dies. If you do have any further questions please do not hesitate to contact us.
Thank you for taking the time to visit our website.If you would like any further information please do not hesitate to contact us.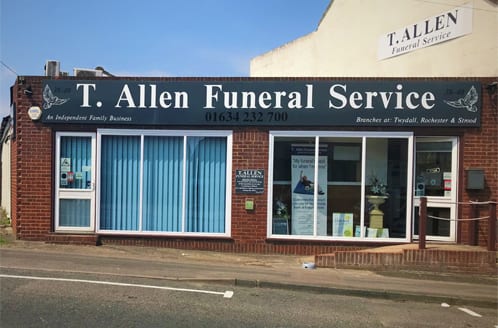 38-40 Maidstone Road, Rainham, Kent ME8 0DQ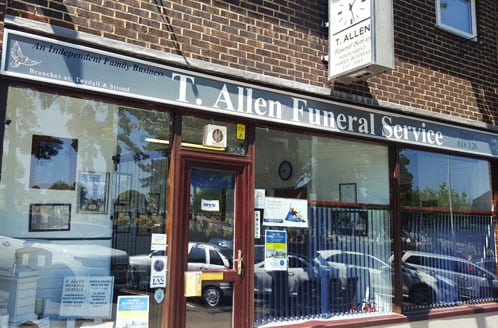 126B Maidstone Road, Rochester, Kent ME1 3DT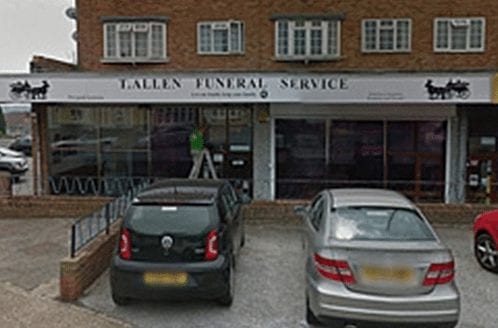 1 Wells Road, Strood, Kent ME2 2PN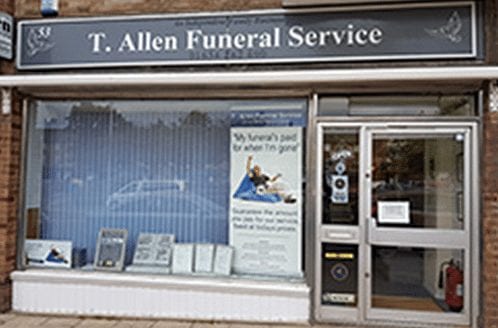 53 Twydall Green, Gillingham, Kent ME8 6XJ
We are a 24 hour service on the telephone.
Our standard office hours are Monday – Friday – 9am – 5pm.